Product Detail
Product Tags
Varibloc variable speed gearmotor, the speed variable by belt with change the transmission diameter adjusted by wheel.
Varibloc and varimot variable speed gearmotors are simple and robust drives used for infinitely variable mechanical speed control in a setting range from 1:3 to 1:8. They can be combine with AC motors, reduction gear units to produce variable speed drives with a low output speed and high output torque.
Variable speed gearmotors are low-cost drives with speed and torque values that can be individually adapted by mounting helical, parallel shaft helical, helical-bevel and helical-worm gear units. They are used in simple materials handling and process engineering applications such as in the chemical industry, the construction material industry and in foodstuffs and luxury goods production.
1. Robust with increased starting torque
2. Large permitted overhung loads of the reduction gear units
3. Large number of finely spaced gear ratios of the reduction gear units, depending on the size
4. Speed can be adjusted either manually or by remote control
5. Speed can be selected even when at a standstill (only Varimot)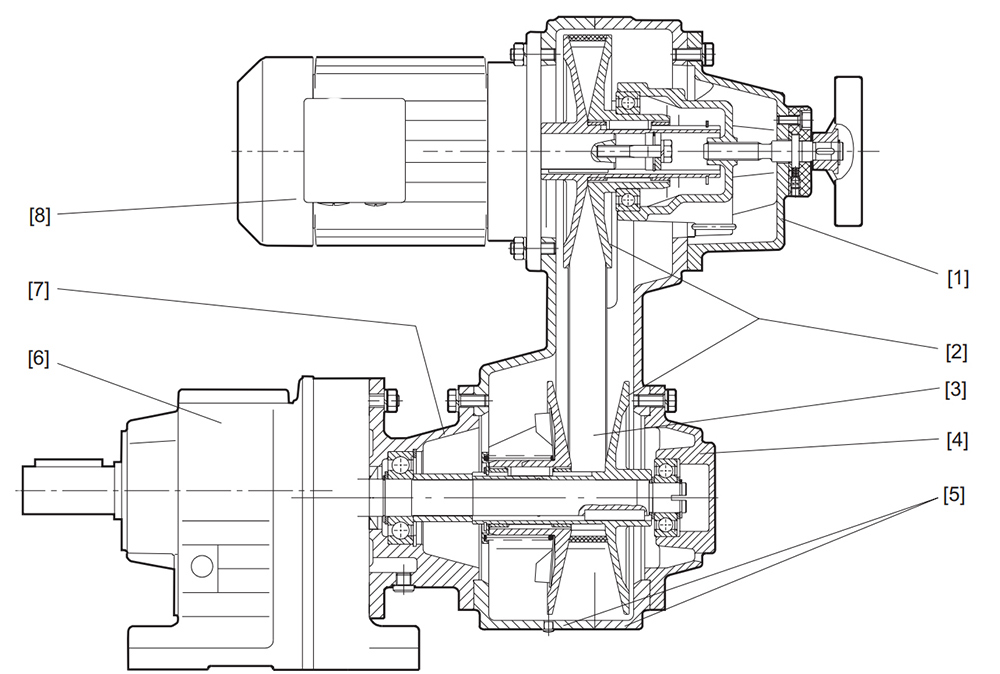 We developed the varibloc gearbox, and which is Integrated with planetary gearbox and gearmotors to realize big ratio and high torque with speed variable by wheel adjust.
Speed adjust range: 1:1 to 1:10
Reduction ratio: 1:3 to 1:100000
Rating torque: 100Nm to 50000Knm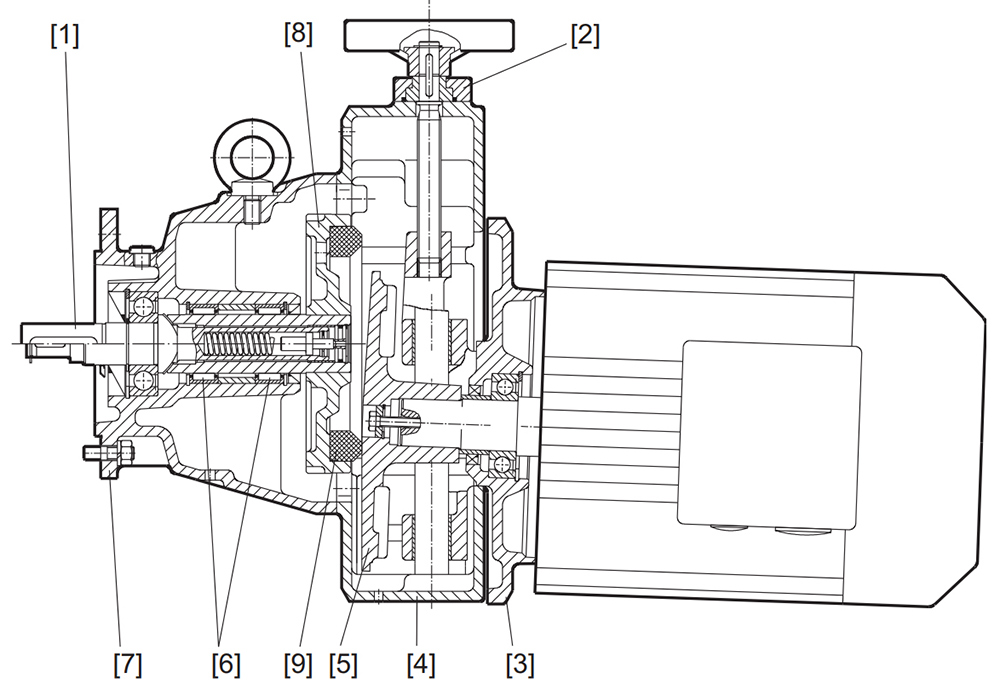 VU01 BMG HF HR  VU11 BMG HF HR  VU21 BMG HF HR VU31 BMG HF HR VU41 BMG HF HRVU51 K  VU6 K
VZ01 BMG HF HR  VZ11 BMG HF HR  VZ21 BMG HF HR VZ31 BMG HF HR VZ41 BMG HF HR
PF002 PF012 PF022 F032 PF042 PF052 PF062 PF072 PF082 PF092 PF102
P002 P012 P022 F032 P042 P052 P062 P072 P082 P092 P102
R17 R37 R57 R67 R77 R87 R97 R107 R137 R147 R167RF17 RF37 RF57 RF67 RF77 RF87 RF97 RF107 RF137 RF147 RF167

RM17 RM37 RM57 RM67 RM77 RM87 RM97 RM107 RM137 RM147 RM167
FA27 FA37 FA47 FA57 FA67 FA77 FA87 FA97 FA107 FA127 FA157FH27 FH37 FH47 FH57 FH67 FH77 FH87 FH97 FH107 FH127 FH157

FAF27 FAF37 FAF47 FAF57 FAF67 FAF77 FAF87 FAF97 FAF107 FAF127 FAF157
KA37 KA47 KA57 KA67 KA77 KA87 KA97 KA107 KA127 KA157 KA167 KA187KAF37 KAF47 KAF57 KAF67 KAF77 KAF87 KAF97 KAF107 KAF127 KAF157 KAF167 KAF187

KF37 KF47 KF57 KF67 KF77 KF87 KF97 KF107 KF127 KF157 KF167 KF187
With brake special protection paint double flangeM1 M2 M3 M4 M5 M6 mounting direction are available

Motor with special voltage frequency are available

Paint with SP1 SP2 SP3 SP4 special thickness of paint from 50-350 um are available

Dip primer, two-pack base coat, and pack top cover
Type R.. VU..  Varibloc with foot mount helical gear unit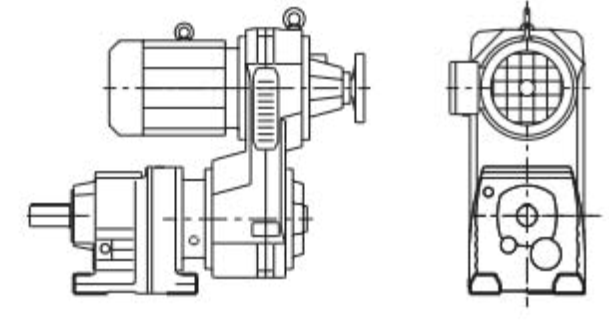 Type R..F.. VU..  Varibloc with foot mount with flange helical gear unit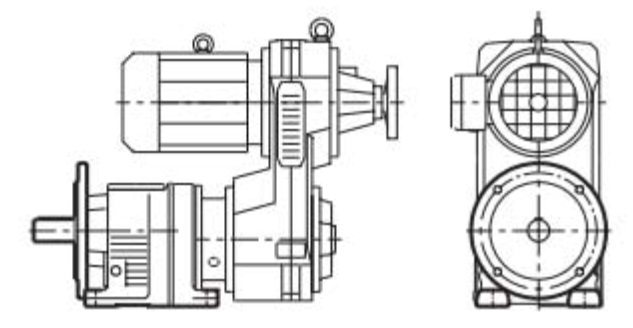 Type RF.. VU..  Varibloc with flange solid shaft helical gear unit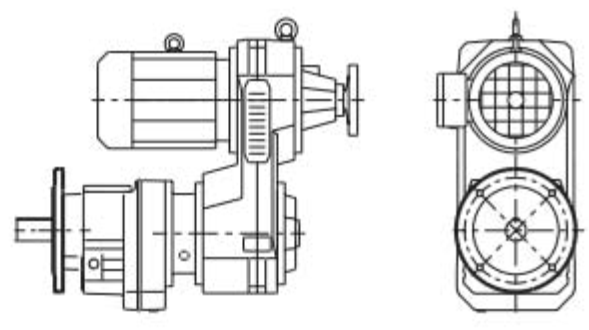 Type RX.. VU..  Varibloc with foot mount single stage helical gear unit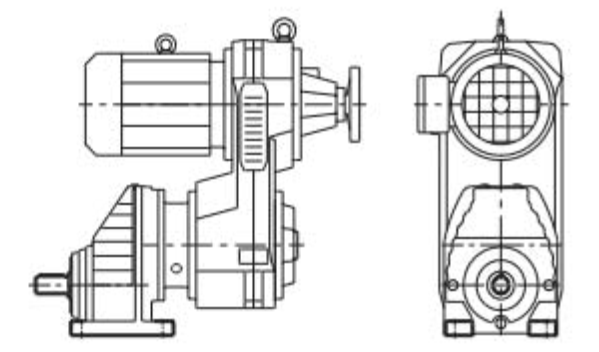 Type RM.. VU..  Varibloc with flange extension hub helical gear unit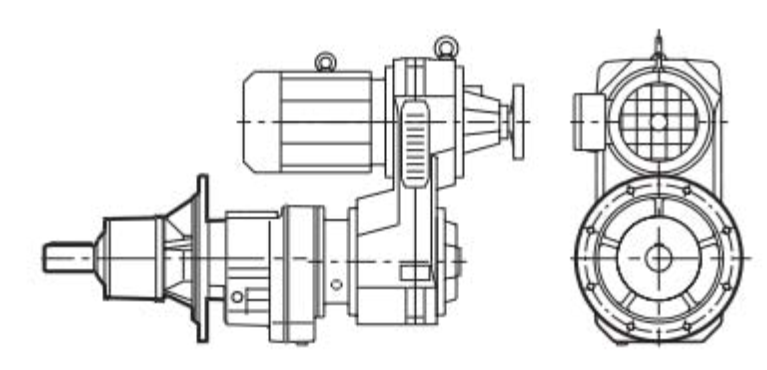 Type F.. VU..  Varibloc with parallel shaft solid shaft helical gear unit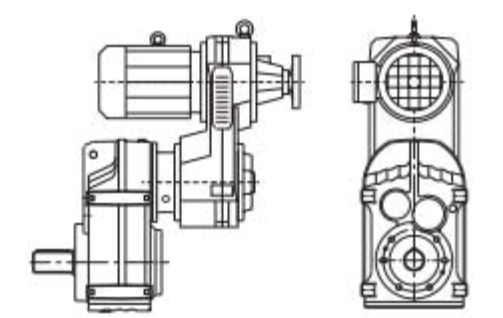 Type FA.. VU..  Varibloc with parallel shaft hollow shaft with keyway helical gear unit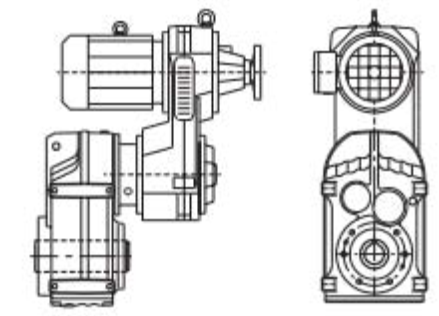 Type FH.. VU..  Varibloc with parallel shaft hollow shaft with shrink disc helical gear unit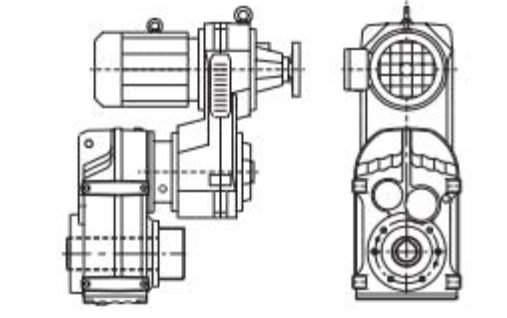 Type FF.. VU..  Varibloc with parallel shaft flange mount solid shaft helical gear unit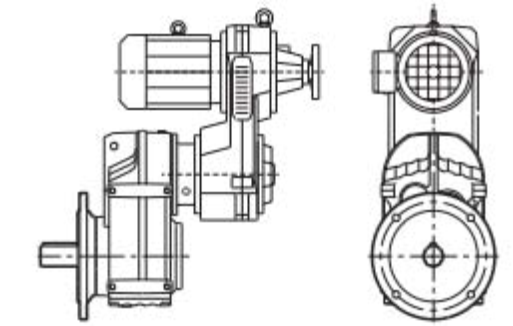 Type FV.. VU..  Varibloc with parallel shaft flange mount spline hollow shaft helical gear unit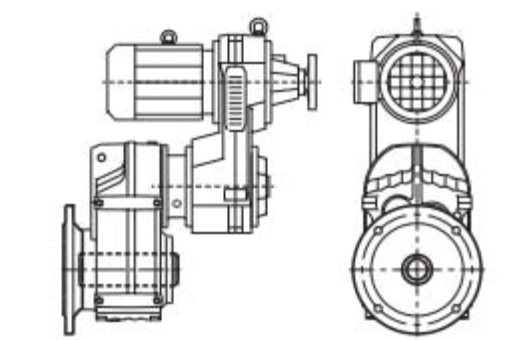 Type KA.. VU..  Varibloc with perpendicular hollow shaft bevel helical gear unit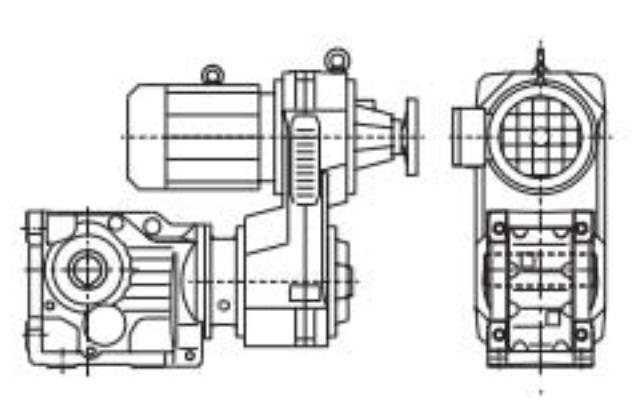 Type K.. VU..  Varibloc with perpendicular solid shaft bevel helical gear unit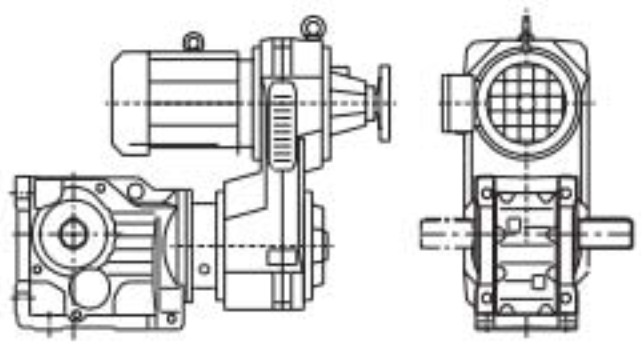 Type KH.. VU..  Varibloc with perpendicular hollow shaft with shrink disc bevel helical gear unit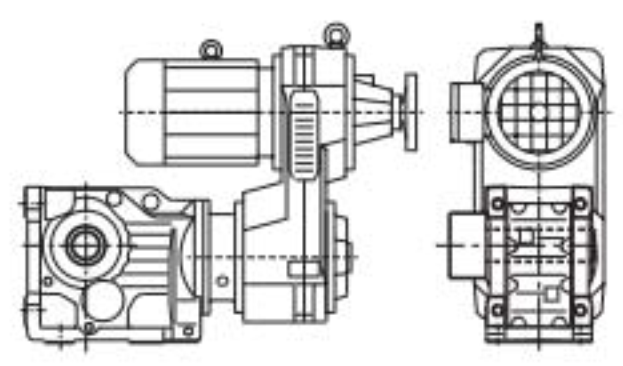 Type KA.. VU..  Varibloc with perpendicular flange mount solid shaft bevel helical gear unit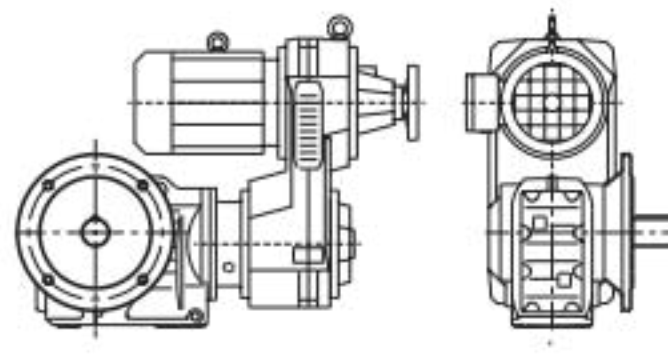 Type KAF.. VU..  Varibloc with perpendicular flange mount hollow shaft bevel helical gear unit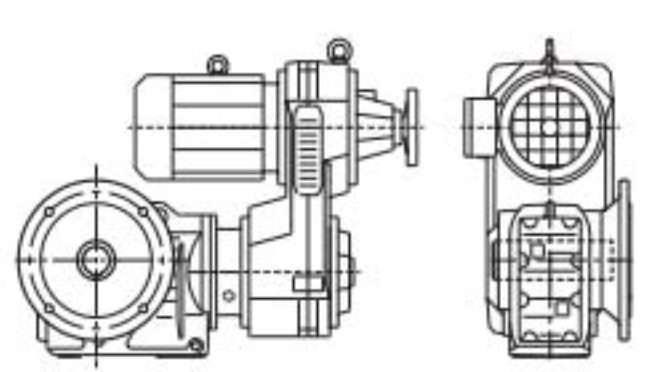 ---
Previous:
wind power universal couplings
Next:
Wind Power gearboxes
---