Slab casting runout roller table gearbox geared motor
Product Detail
Product Tags
This roller table slab caster geared motor is designed and manufactured for replace of drop-in DEMAG gearbox.
We redesign this gearbox with service life 100,000 hours at the performance requirements for the operation of the M4 Run-Out Table. It is 30% higher gear capacity and bearing life than the exist geared motor.
To realize long life, the seal at the input and output shaft seals shall each consist of a oil flinger and grease-lubricated viton lip seal, running on a polished Tungsten Carbide sleeve, with a split labyrinth outboard of the seal, Suitable 1/4" BSP grease ports are to be included that for each seal, it is easily accessible on the installed Gearbox, when connected to PERMA automatic lubricators.
All of gears are made by low carbon alloy with caburizing, quenching to hardness HRC58-62, and ground to precision DIN6.
Bearings with special design to be floating for against high start, reverse short time shock torque.
For drop in gearbox, each gearbox we supply follow documents for customer approval before manufacturing:
a)      Preliminary drawings (2D/3D) of the gearbox.
b) L10 Bearing life for each selected bearing.
c) Lnmh Bearing life for each selected bearing (preferable).
d) Gear data and ratings for each gear.
e) Proposed Inspection and Testing Plan (ITP).
In general accord with ISO12944 and ISO 9223, the Gearbox casing is to be protected as follows,
• Exterior surfaces (except for machined surfaces) to be primed and coated with
epoxy-based paint to a DFT of at least 300 µm.
• Exterior machined surfaces to be coated with a suitable rust preventative.
• Internal gear case surfaces and piping are adequately protected with anti-oil paint.
Including:
• Magnetic oil sump plug;
• Gearbox breather.
The Gearbox to be anti-brinelled and suitably protected from damage during transport.
Drop in gearbox we warranty 3 years.
It is very good for steel slab casting runout rollers' driving.
DEMAG B66
BAUER  BG04 BG05 BG06 BG10 BG15 BG20 BG30 BG50 BG60 BG70 BG80 BG90 BG100

BAUER  BF06 BF10 BF15 BF20 BF30 BF50 BF60 BF70 BF80 BF90

BAUER  BK06 BK10 BK15 BK20 BK30 BK50 BK60 BK70 BK80 BK90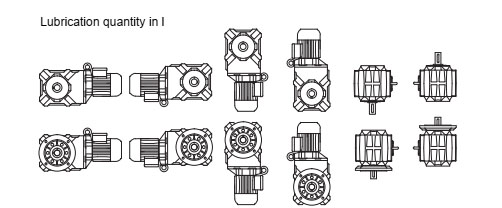 BAUER  BS02 BS03 BS04 BS06 BS10 BS20 BS30 BS40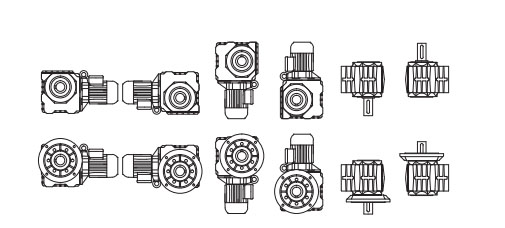 ---
Previous:
Cheapest Price China Custom Fine Finish Turning Machining Grinding Alloy Steel Machine Spindle
Next:
conveyor drive assemble
---